Hi all.
Lately I've been a bit out of my hobbies, but things are settled down a bit now.
I'm hoping to get back into running and playing D&D, so I figured why not try making a bit more terrain.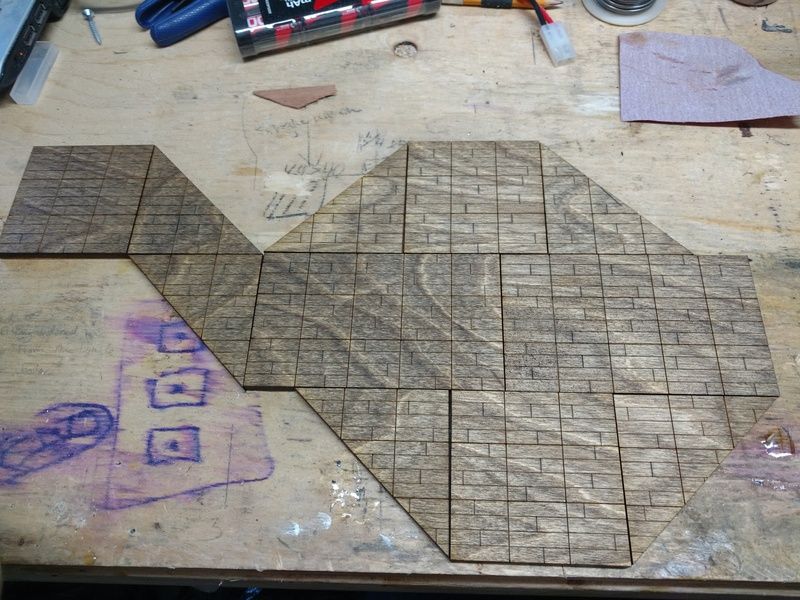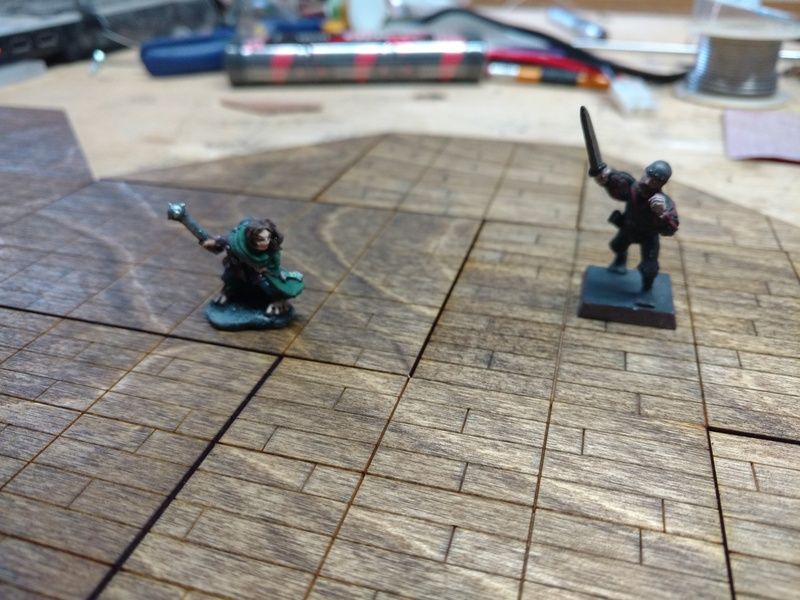 I used 1/4" baltic birch plywood which I engraved and cut using the laser cutter at work. I applied a quick coat of walnut stain to bring out some of the texture of the wood.
Initially I was thinking I would drybrush these, but now I'm on the fence. It might help hide the grain and make the planks seem like individual pieces, which would be nice.
In any case, now I've at least got some basic floor tiles that I can use for encounters that take place inside. I am already coming up with ideas for bar fights, warehouse ambushes, etc...