Hello,
I recently completed a post-apocalyptic modular board and figured I could post some pics here. There are 20 square-shaped pieces with mdf edges (30 x 30 x 2,5 cm). Inside the "box" is foam board covered with textured acrylic pastes and sand.
These are meant to be used in This is Not a Test –game, where the board size is 4 x 4 feet. Thus there are four spare pieces to give some variation in addition to the option of organizing them in different ways.
Overview (4 x 4 layout):
Top Down: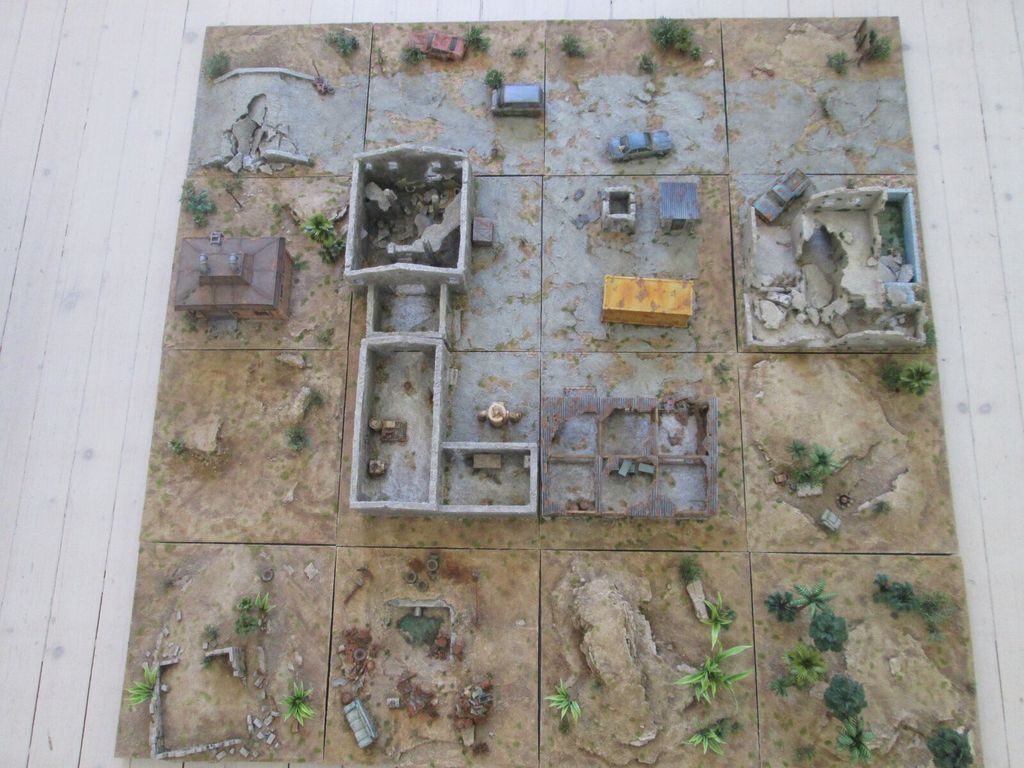 All pieces (WIP picture):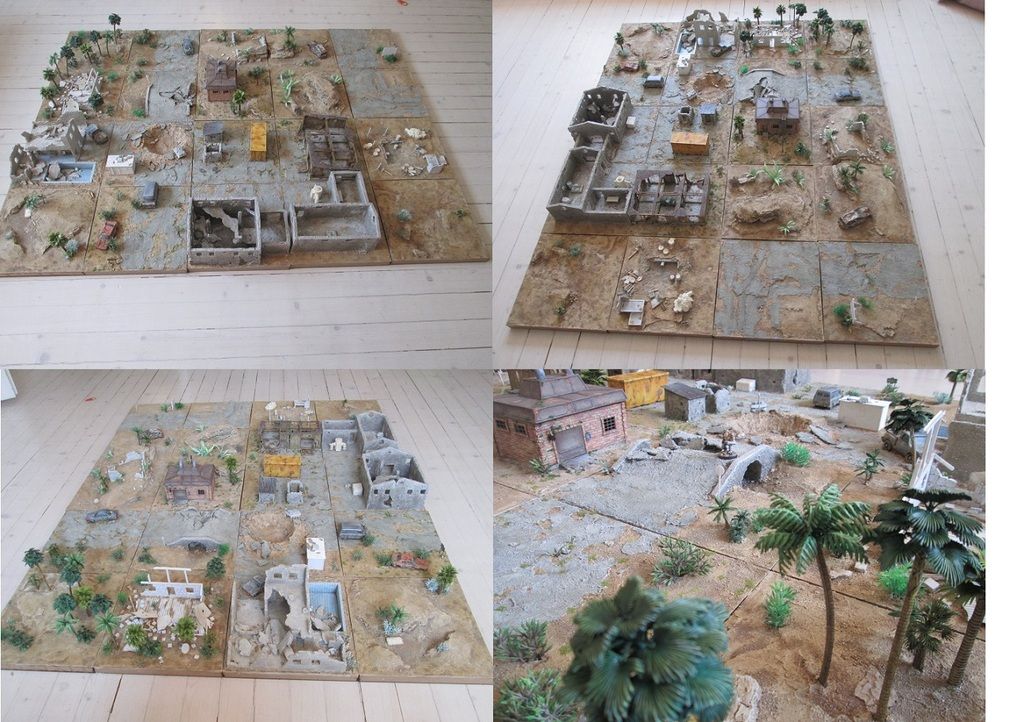 I used a substantial amount of ready-made resin parts, cars, plastic plants etc. to save time (this still took about eight months), but constructed the buildings myself. Those I made out of textured foam board, plasticard, cardboard and wood strips. Seriously ruined stuff is made out of marble mosaic and 1:48 bricks.
Tile building:
Wooden storehouse ruins: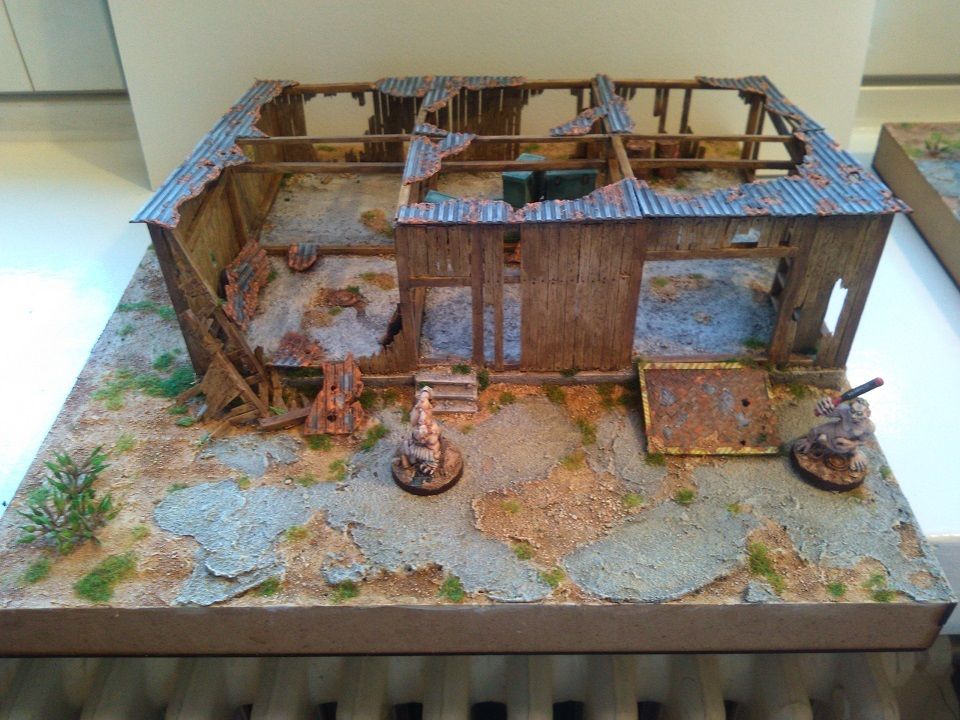 Ruined building:
Pool and some stuff: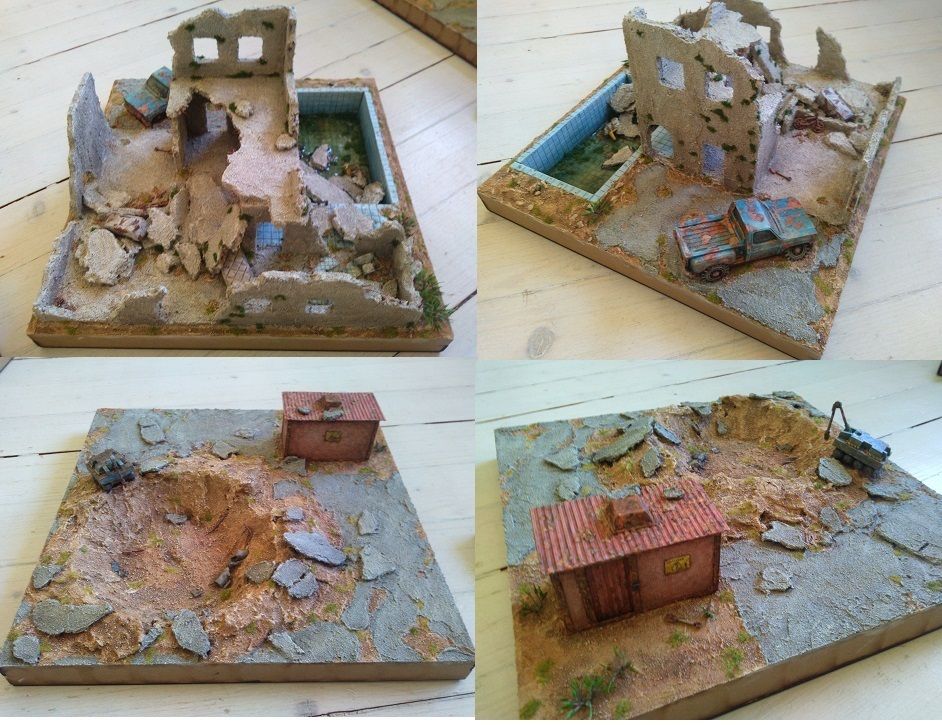 Someone's lair:
Industrial landscapes:
A view from the bridge:
There are few things I might add later like cactuses and stuff. Some colours could also use a few shades or variation (one could put something greenish on the walls, make the "asphalt" darker etc.), "dirt" could be improved with pigments… but I think this will do for now.
Thanks for looking. Comments and questions are welcome.