Hi,
Someone mentioned a competition here so I thought I'd check it out.
All my "art" is terribad, but I have fun making it, so was wondering if someone new
(1st post)
can enter
(late)
?
Have had this thought for a while, but not sketched it out or collected the pieces
(been looking in op-shops but not found exactly what I want)
, so here is a quick sketch and one piece that I might be able to use if I can't manage to acquire a baby doll head. The lower lip part will probably be hacked open for the entrance and the whole thing painted to look like a creepy clown
(which is why I really want to find a baby doll's head that isn't an antique to destroy for this, guess over-sized barbie head will do)
It's an Entrance for my Necromunda Scavvy Gang - The Wretched Scummers.
(Goliath for scale)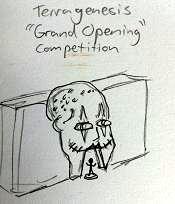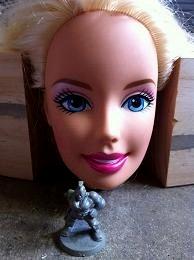 edit: Obviously I'll tear all of her hair out first.
~