"The chief part of the stories, however, turned upon the favorite spectre of Sleepy Hollow, the Headless Horseman, who had been heard several times of late, patrolling the country; and, it was said, tethered his horse nightly among the graves in the churchyard."   - The Legend of Sleepy Hollow, Washington Irving
Though Halloween wasn't celebrated during the time of the American Revolution, I found something that'll fit with my American War of Independence miniatures.
The Old Dutch Church in Sleepy Hollow, New York, was founded around 1685 and is still in use today.  The churchyard and a nearby bridge were the settings for Washington Irving's famous "The Legend of Sleepy Hollow".  The Headless Horseman, the legend reads, may have been the ghost of a Hessian trooper whose head had been carried away by a cannon ball during a battle of the Revolution.  The body of "The Galloping Hessian" was said to be buried in the churchyard where he tethers his horse after his nightly searches for his missing head.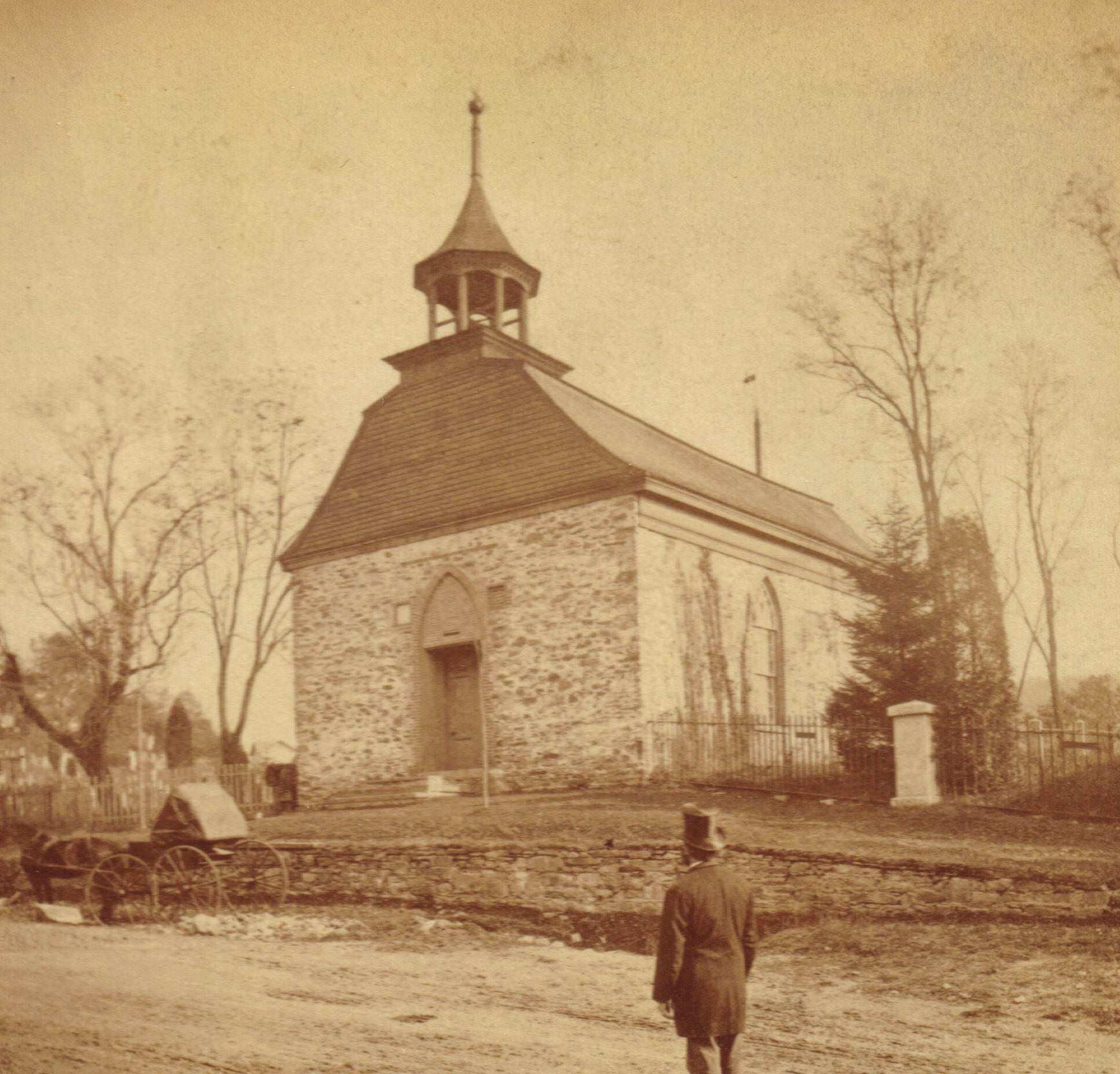 My main focus will be the church.  If there's time, I may add a bridge as well.
-Elroy