I'm doing some tiny domes for my shop right now and I thought up a non-paper way to make butterflies and winged bugs. I'm not super sure about them yet. The first few I made were kind of clunky but I think they have some potential.
There's this idea I have in my brain space of a sort of fantasy landscape with curly trees with lots of butterflies. It seems like I've seen butterflies made of vellum a lot but I thought a benefit of using acrylic might be that I could build it up in areas and make a body, as well as easily attach legs or antennae than on paper.
I don't know if somebody has thought about this before already, but it occurred to me it be a good way to make some bugs to tuck into terrain pieces or dioramas-- and practically for free too since most of us already have acrylic on hand.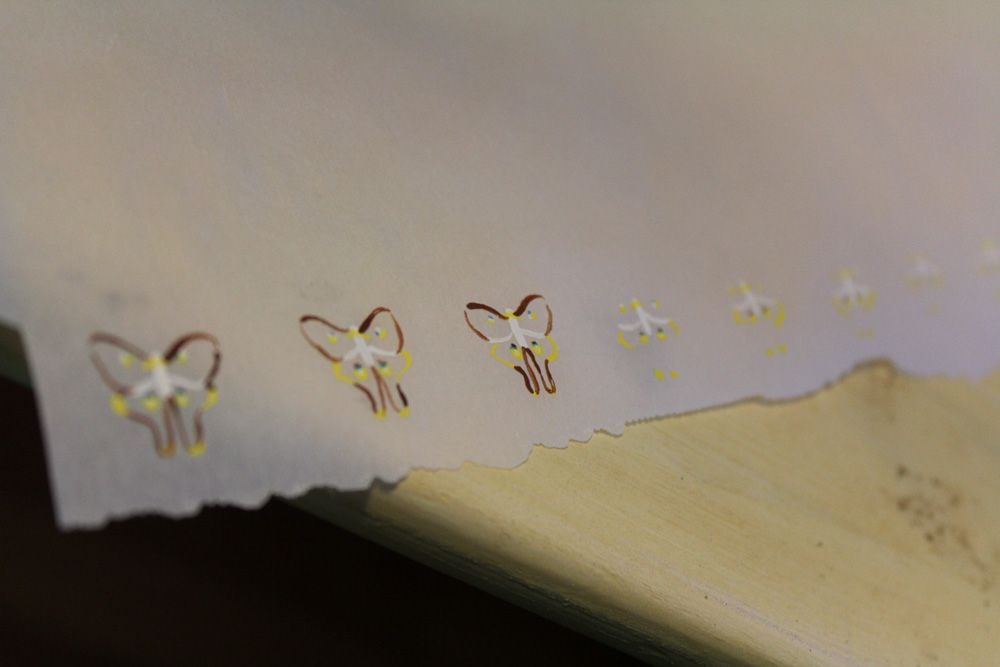 Lay the colors down on some parchment paper in reverse order with the colors you want showing on top being the ones you put down first. The details I used fine paint strokes on, but then I added a thick layer at the end. I also brushed on some Woodland Scenics Water Effects for the added benefit of some stretchy, strong support. But anything really would work if it dries clear.
I folded the paper a little and left it to dry bent so when it was set, it would be in the position I'd set for it.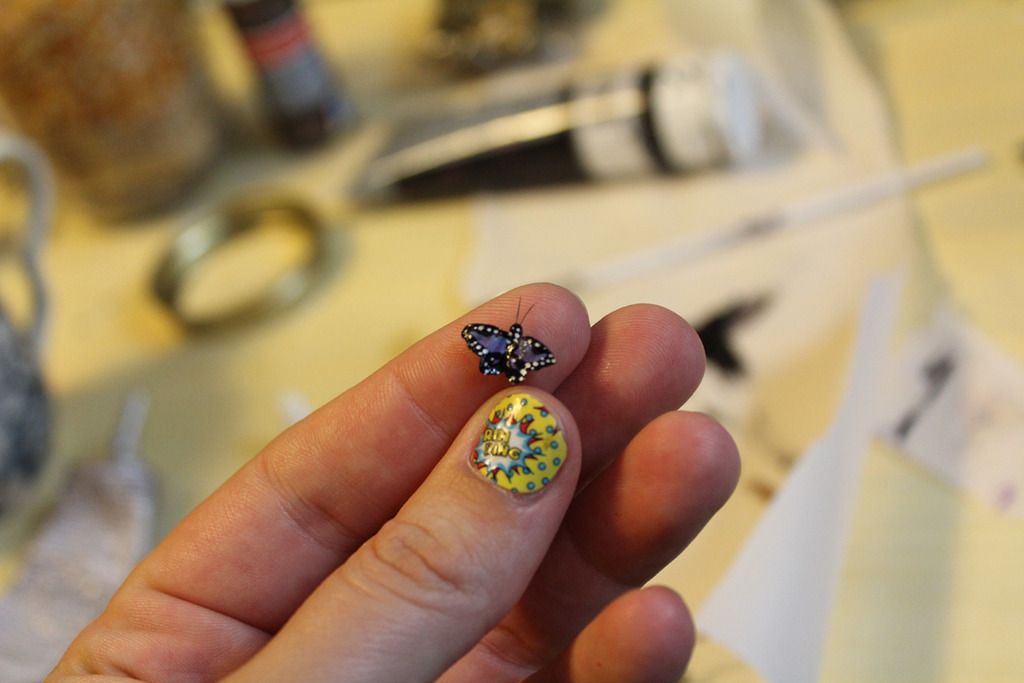 This one may leave a little to be desired yet in terms of how I got the colors down and how the wings wrinkled (I avoided this on subsequent ones by letting the layers dry in between instead of doing one thick wet layer.) But it all peeled off pretty well by nudging the edge up with a razor blade. As long as you wait for it to dry completely it should be super easy and maintain all the detail. It kind of reminds me of pysanky or something. With the big reveal at the end. :3

The antennae are made of false eyelashes. On the underside there's a little paint bulge that makes it look like it has a body. Since I've been able to replicate the process, I'm going to also start adding paint to this side to make the body more 3D on the top as well.
My sister thought it needed a little shine because it didn't look quite right flat. Now I think the glaze I used might have been a little bit too shiny, but in terms of ease of production and use it was pretty good.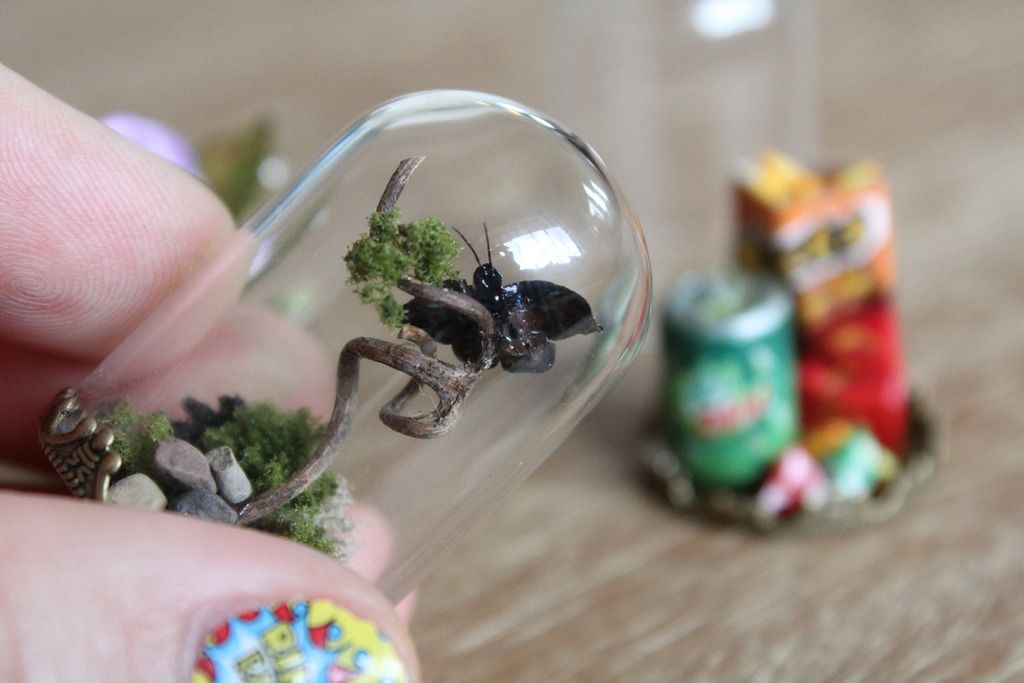 This first tester one was kind of plain on the back (and even a little messy, sorry) but I wanted to make sure it wouldn't do something like flop over or wilt if I glued on the body and left the wings unsupported. I figured if it did alright -then- I might take the time to do a fancier one. It's been a while and it's still doing alright. The Water Effects/SomethingClear coat also helps avoid the pieces sticking if they get folded the way acrylic on its own does.


I'm hoping to stockpile some of these and get a little more comfortable with them and I just thought I'd share in case someone wanted to modify the idea for something in their build. If this is something that's already been done and someone can point me to a place with some tips I could apply that'd be cool too.