So I thought I'd post up some pics from the bench and bridge I made for one of my pieces. I took some pictures of the process in case people are interested in that sort of thing.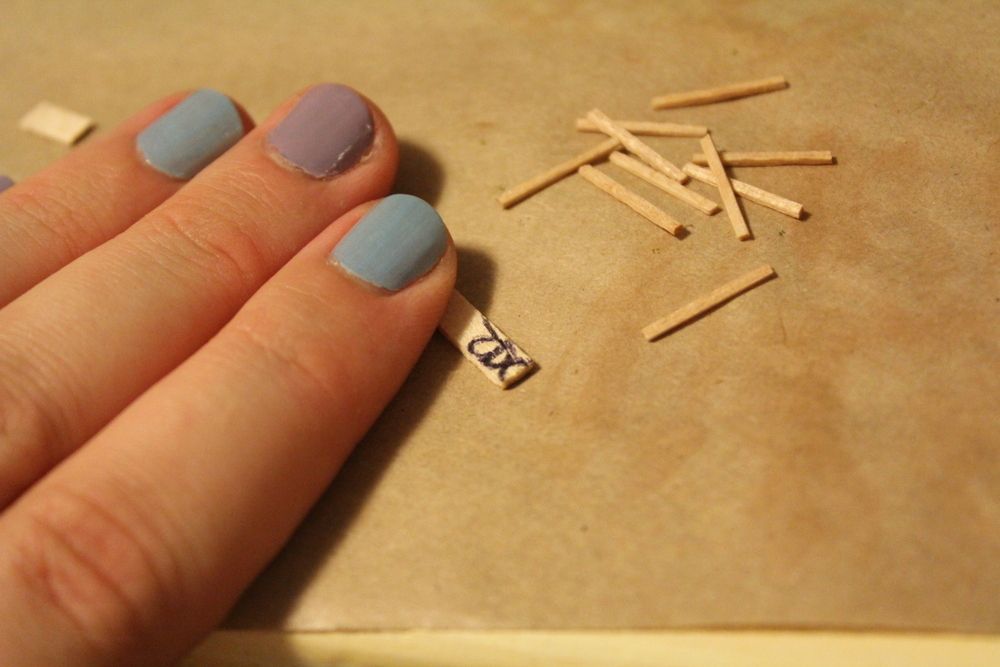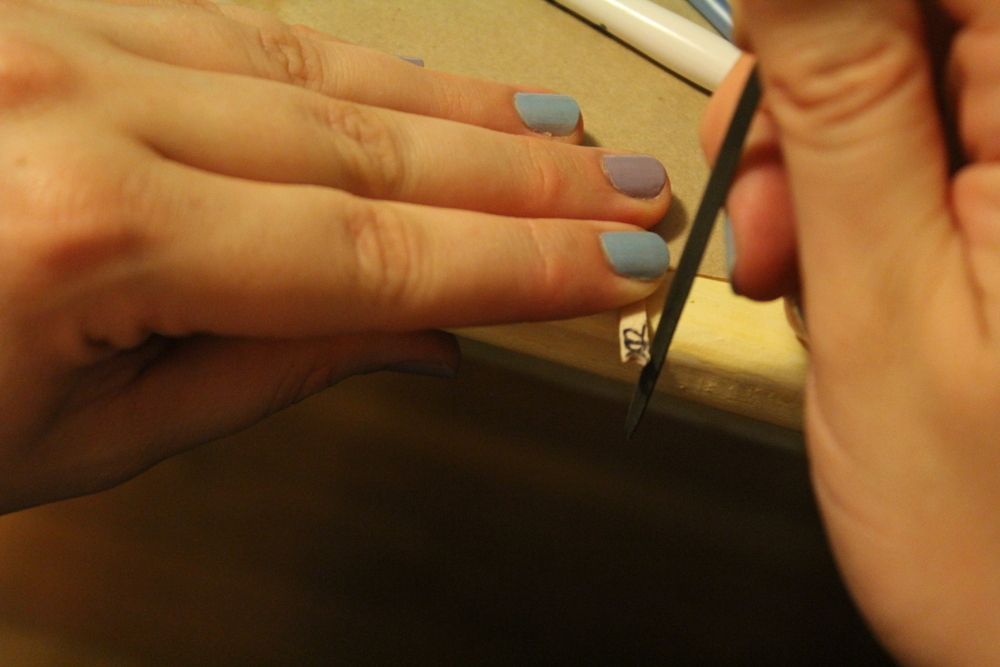 I cut some slats for the seat from a stir stick and gave them a light wash. I traced the side of the bench out on the stick and used it as a guide for filing the shape. From that shape, I made a silicone mold and cast copies.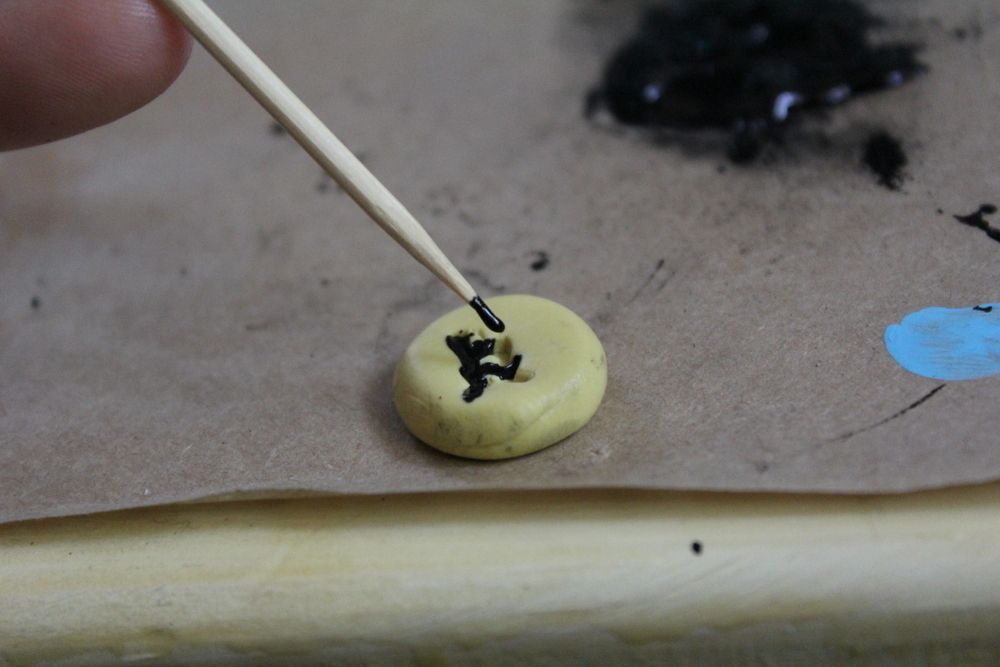 I tried it with both liquid polymer clay and normal clay polymer clay, though I found I really didn't have a preference at all.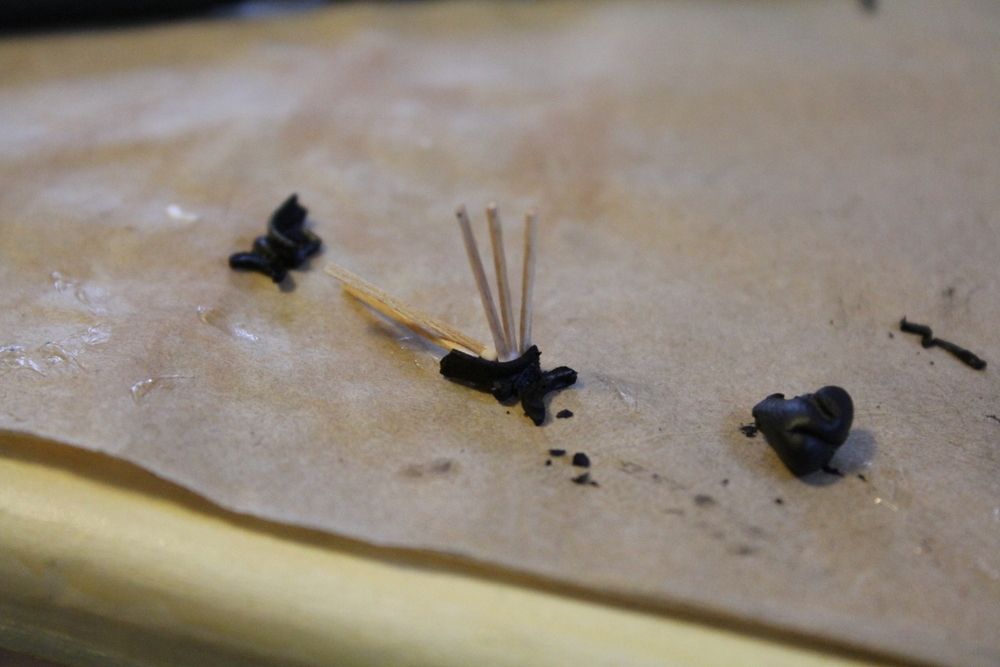 I made mirrored sides and added a rim to each to support the wood planks. They were kind of a pain, but doable.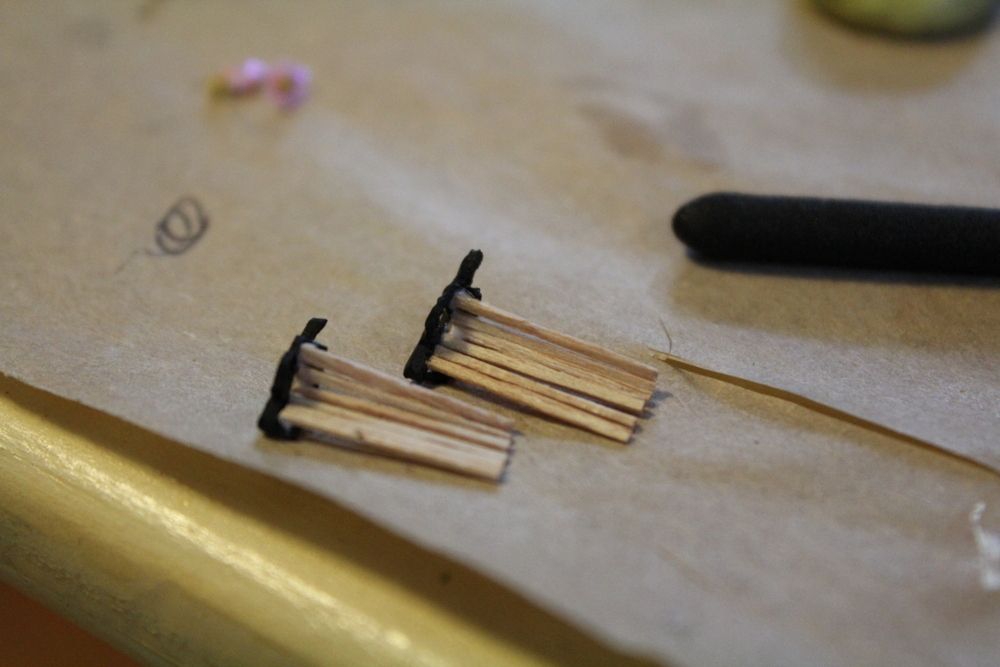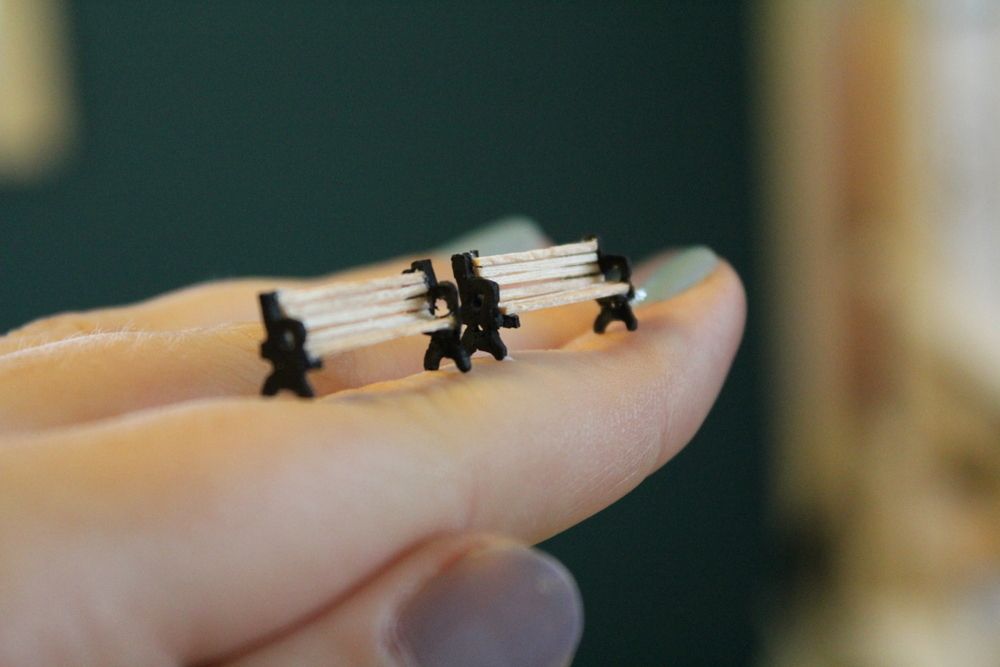 The bridge is really the same technique, except this time I just sculpted the shape out of snakes of clay instead of carving it out of wood first to see if it made any really big difference.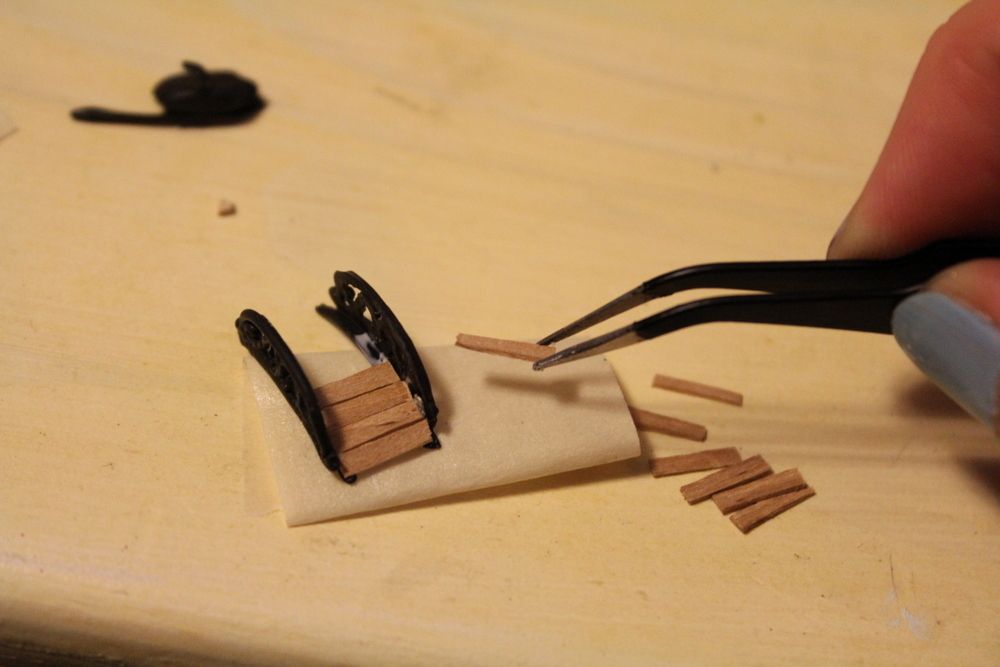 Honestly, it really didn't make much difference that you can see at this size. So maybe it would if I was making it bigger though.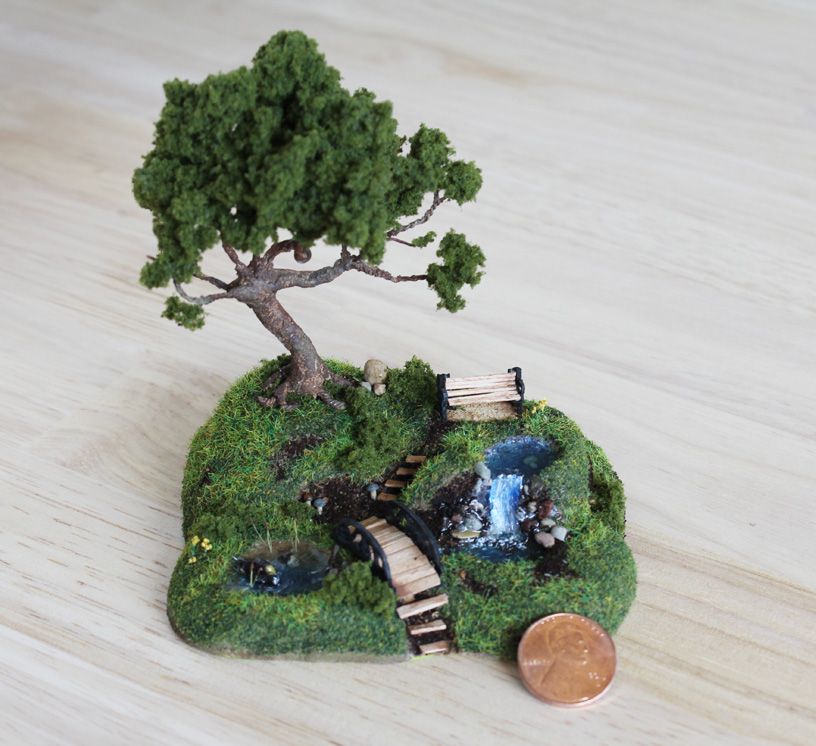 Here they are in a setting. (This is from my project in another thread, but in case you didn't see that, this is their finished use.)