This project was pretty much completed a year and a half ago, but I only just now finally got around to painting it!  Built it to add some variety to my Dwarven Forge City Builder stuff for D&D games.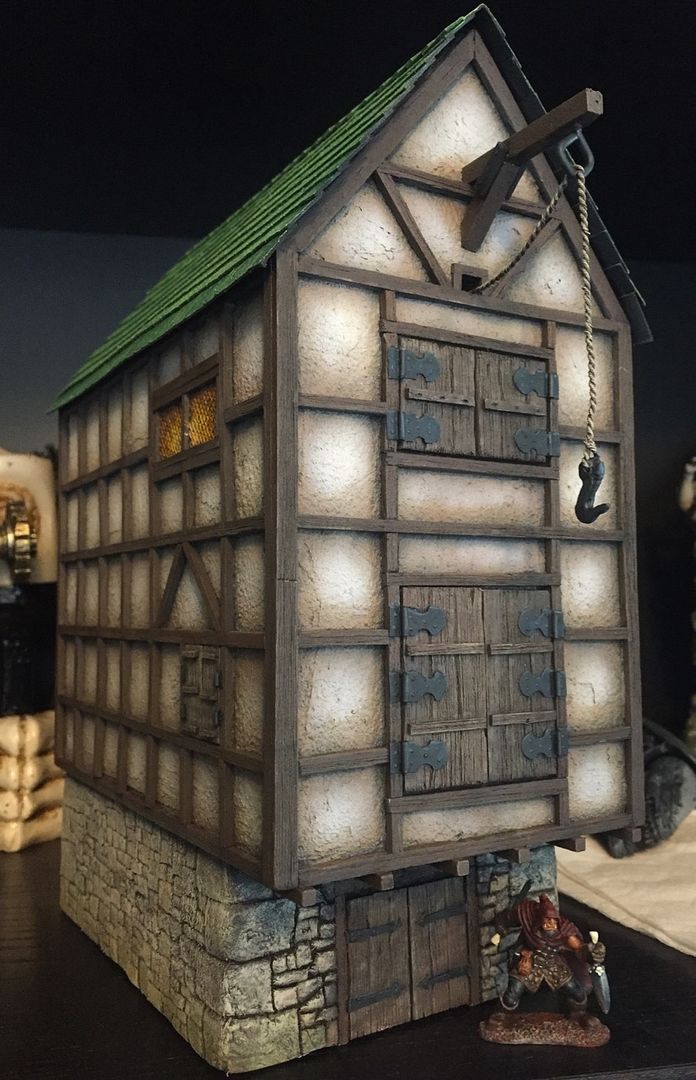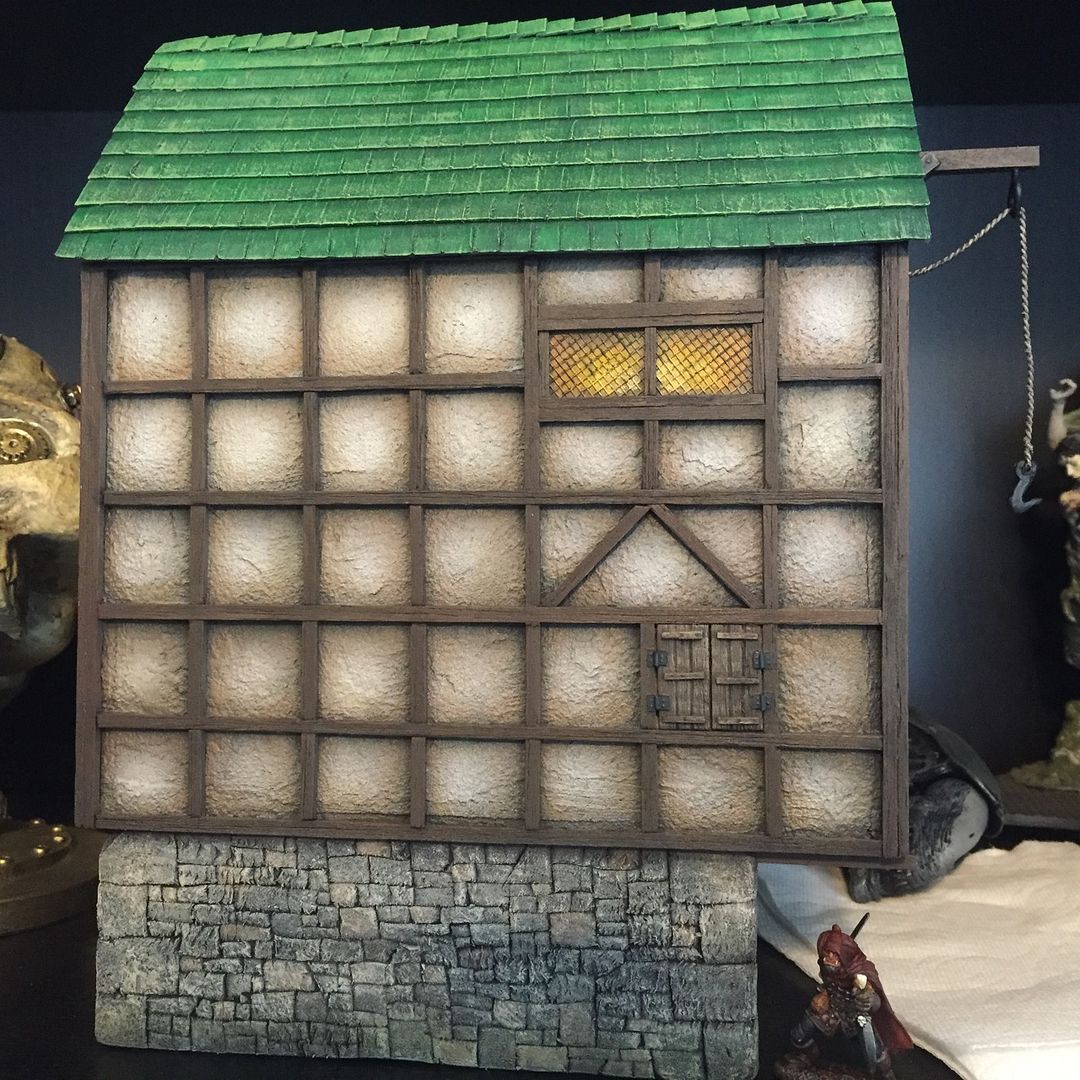 What worked:
-I used Elmers Wood Filler to get the stucco texture over the foam board the building is made of.  I was really happy with how this turned out.
What didn't work so well:
-The final texture on the foam that I used for the first floor was pretty bad.  May have been a problem with my knife not being sharp enough (don't have a hot knife), or something else, not sure.  Overall I was disappointed in that.
-Dem shingles!  So tedious to make, and not thrilled with them.  I was going to use a Hirst Arts roof mold I have, and in retrospect it probably still would have been less work to make the dormers work than it took to make these, and it would have looked better.