I spent a productive day at work replacing what seemed like a thousand fluoro lights with verysimilar LED lights. So I now have these: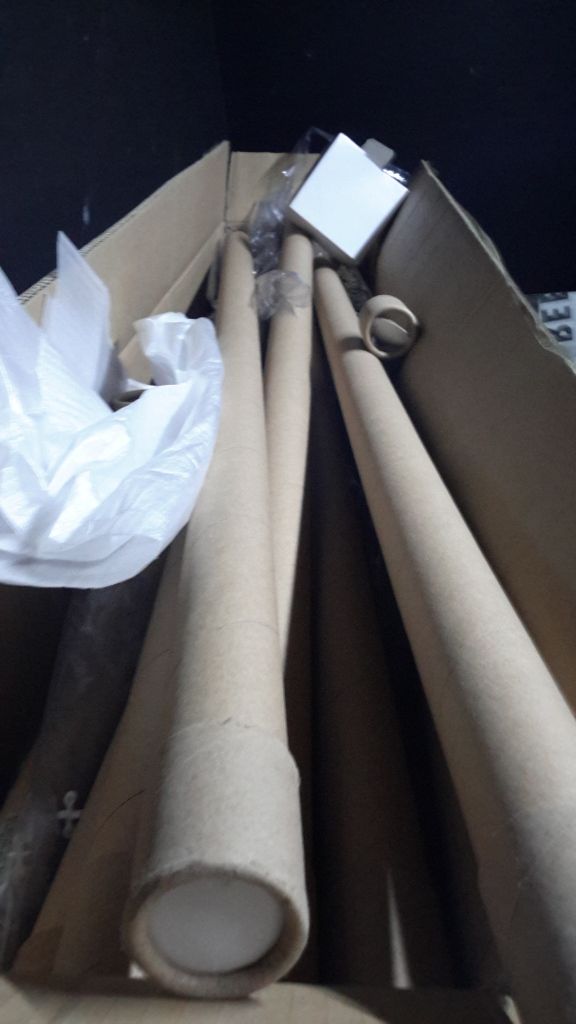 In the next picture you can see where I have circled the end caps which have a slightly rounded edge and also some little white plastic doo-dads that came off the lights.
So, I'm thinking of a modular system of above ground pipes (with oozy broken bits and maybe a pumping station). As always, I'm thinking big!